"But when the time comes, I will know it's worth going through, Because..."
– Fielon
It's my birthday!
It was shit! Nothing Happened! My Dad didn't have time to get me a card or present! The culmination of it was about £35! I know that sounds selfish, but I feel like it honestly barely meant anything to anyone past posting a message on my facebook! Wooh!
How to make a poet?
poetdreamer: poetdreamer: Sift out a cup of Creativity Mix in half a cup of Language  Half a cup of Obsession with words A heavy dose of reading Bake until it takes up a pen naturally Now break his/her heart: Poetry.  *blush* this is still going around? wow….
Play Pokemon games online
blindbanker: rectumofglory: crisontumblr: Pokemon Blue Version Pokemon Red Version Pokemon Green Version Pokemon Yellow Version Pokemon Pinball Pokemon Gold Version Pokemon Silver Version Pokemon Crystal Version Dear mother of god Between this, Skyrim, and Civilization V, I can kiss any hope of being a productive individual goodbye. My childhood  <3
FUCKING YOUTUBE!
You get partnered and they won't let you make any money off of your videos… WHAT'S GOING ON!
"Thanks for all you've done, I've missed you for so long, I..."
– In Loving Memory - Alter Bridge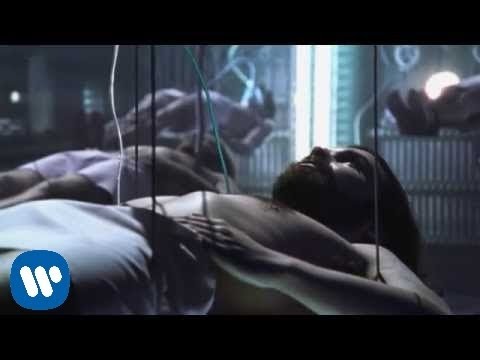 So my girlfriend got me this damned amazing book...
Abit scared that I'll ruin it…
Our generation is killing itself
But whoever said it was an accident?
I don't want you to really see me, Because no one could really understand, You may not know this, But I struggle to hold your hand. - It's not because you're not beautiful, You truly make me smile everyday, But aslong as I have my past, There's three words we can never say. - We can cry ourselves into the night, About how we crushed our chances at happiness, And...
New years resolution...
What should it be… Hmm…
letsbeours: I remember 2011 like it was yesterday. 
So something really weird happened with that...
I've finally finished it (amazing ending by the way), and there are going to be spoilers here…Well I started playing it the night my Ex decided she wasn't happy with me anymore (fantastic night -_-) and ever since then I've felt that finishing the game would give me some kind of closure (irrational, I know). I finally finished it today and the final puzzle I faced…...
8 tags
I HAVE NEVER PLAYED SUCH AN EMOTIONALLY EXHAUSTING...
Seriously, 999 (9 Hours, 9 Persons, 9 Doors)… Such a fucking good story, but so damn emotional too, I've had to play through it 6 times to get 5 endings, and now I'm on the last play through to get the 'true ending', I don't think I can take it…
I see you, but I can't feel you anymore - so go...
"Who do you think you are? Running around leaving scars"
– Jar Of Hearts - Christina Perri
Just came over that new say anything song... WIN!
sayanythingappreciation: Burn A Miracle by Say...
Potential to see my GF on new years and get my...
and get to go to the whole london fireworks thing… Could life get any sweeter…? oh yeah, I'm fairly sure I aced my exams… yey :')
FACT: There is no "man" in a lesbian relationship,...
not in my mind… ;D just messing… *cough*
Ignored Tumblr allllll day!
Purely because I forgot it existed… my bad… BUT HEY! I'M GOIN' HOME TODAY!!!
Chuck Norris took an arrow to the knee
thehomeworkalternative: He's still an adventurer Oh skyrim
shin3-0n: Is an 18yr old supposed to feel this much stress?